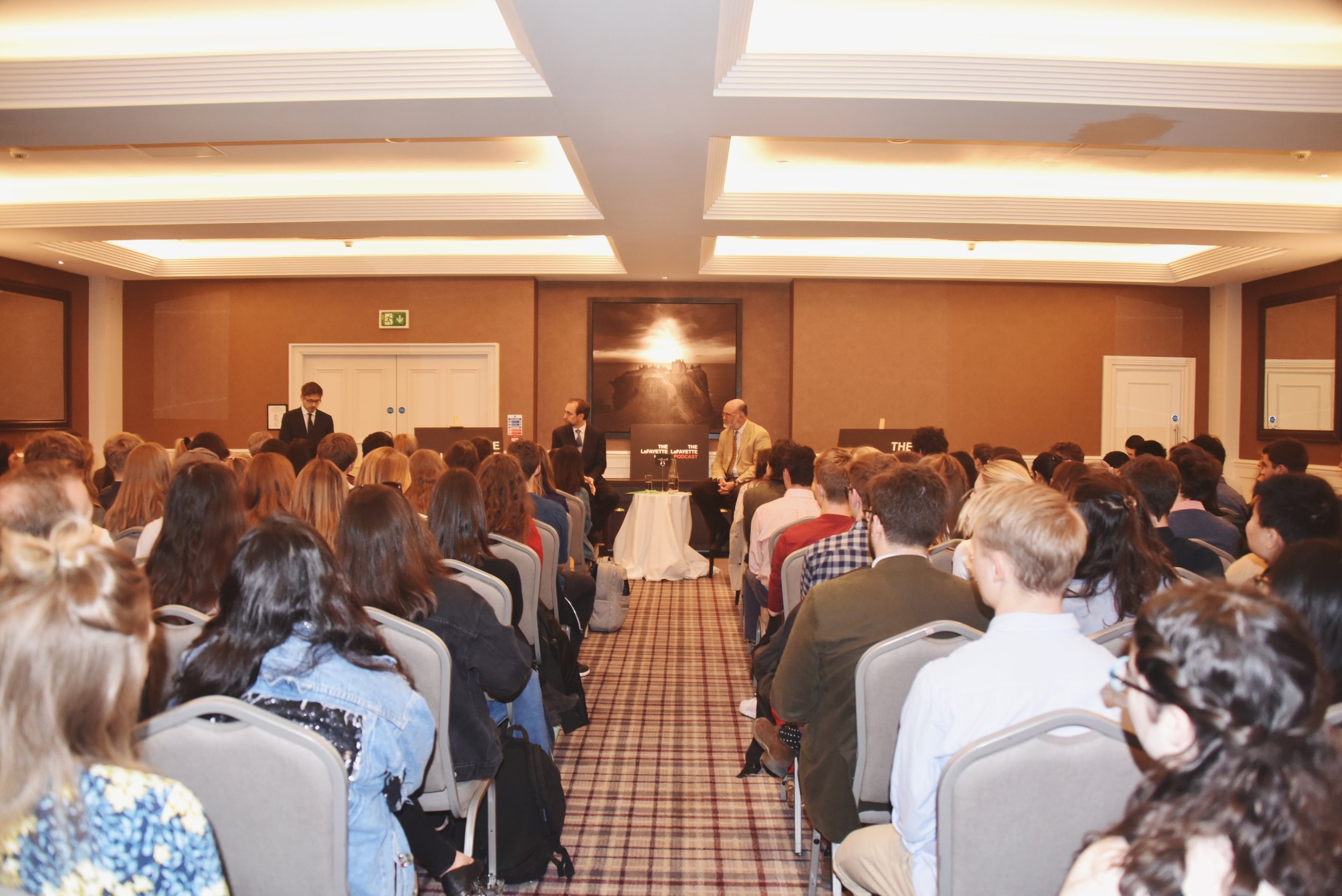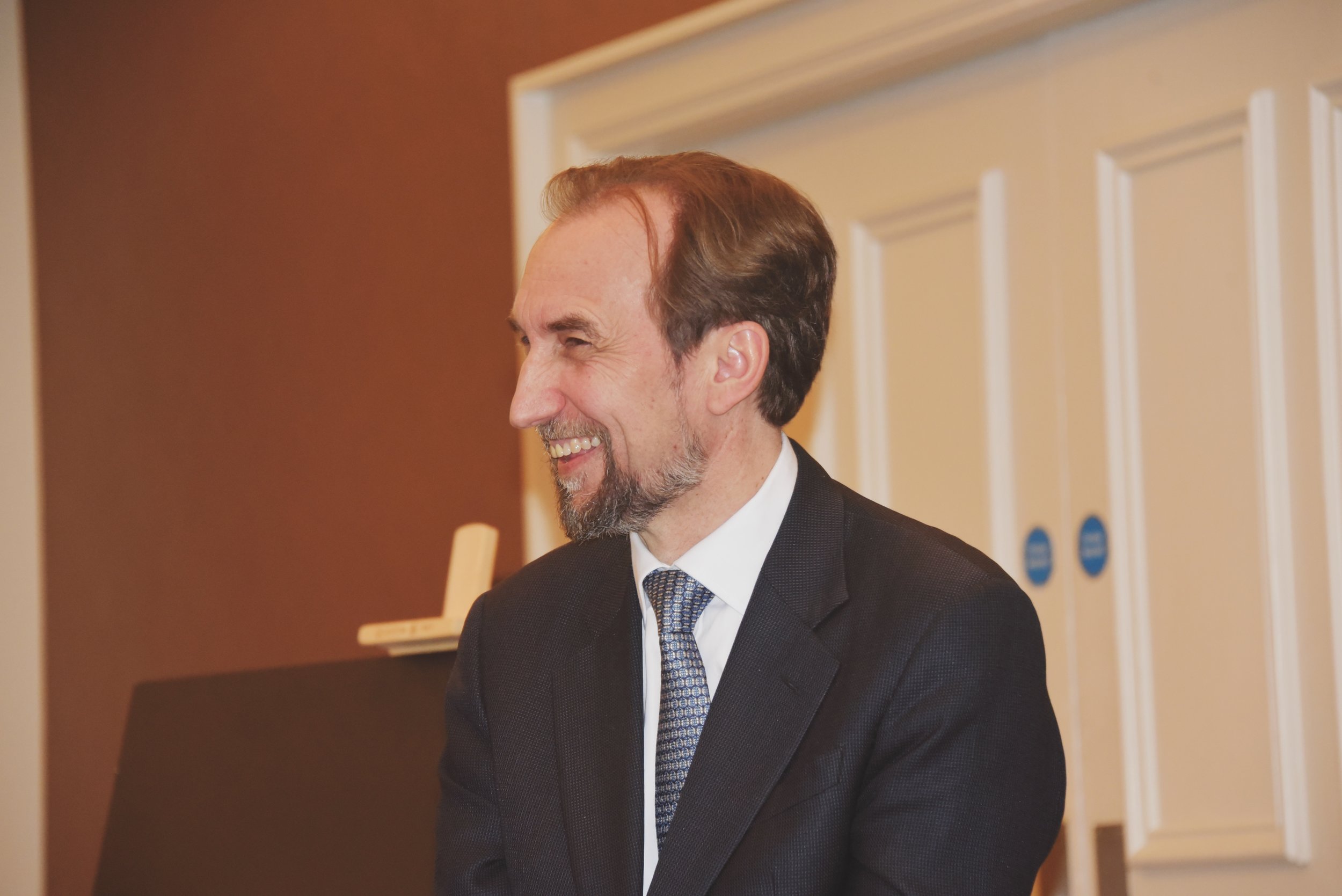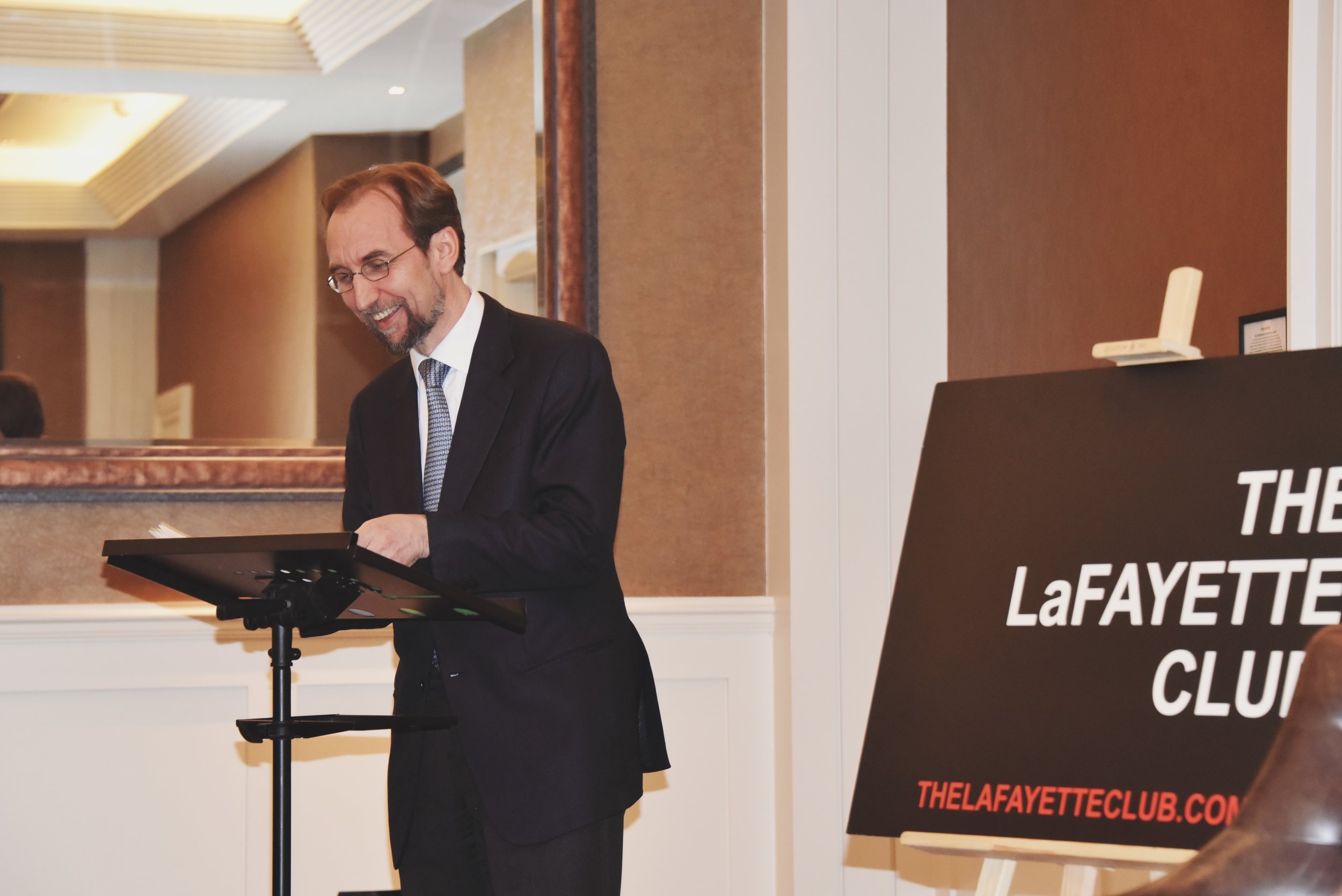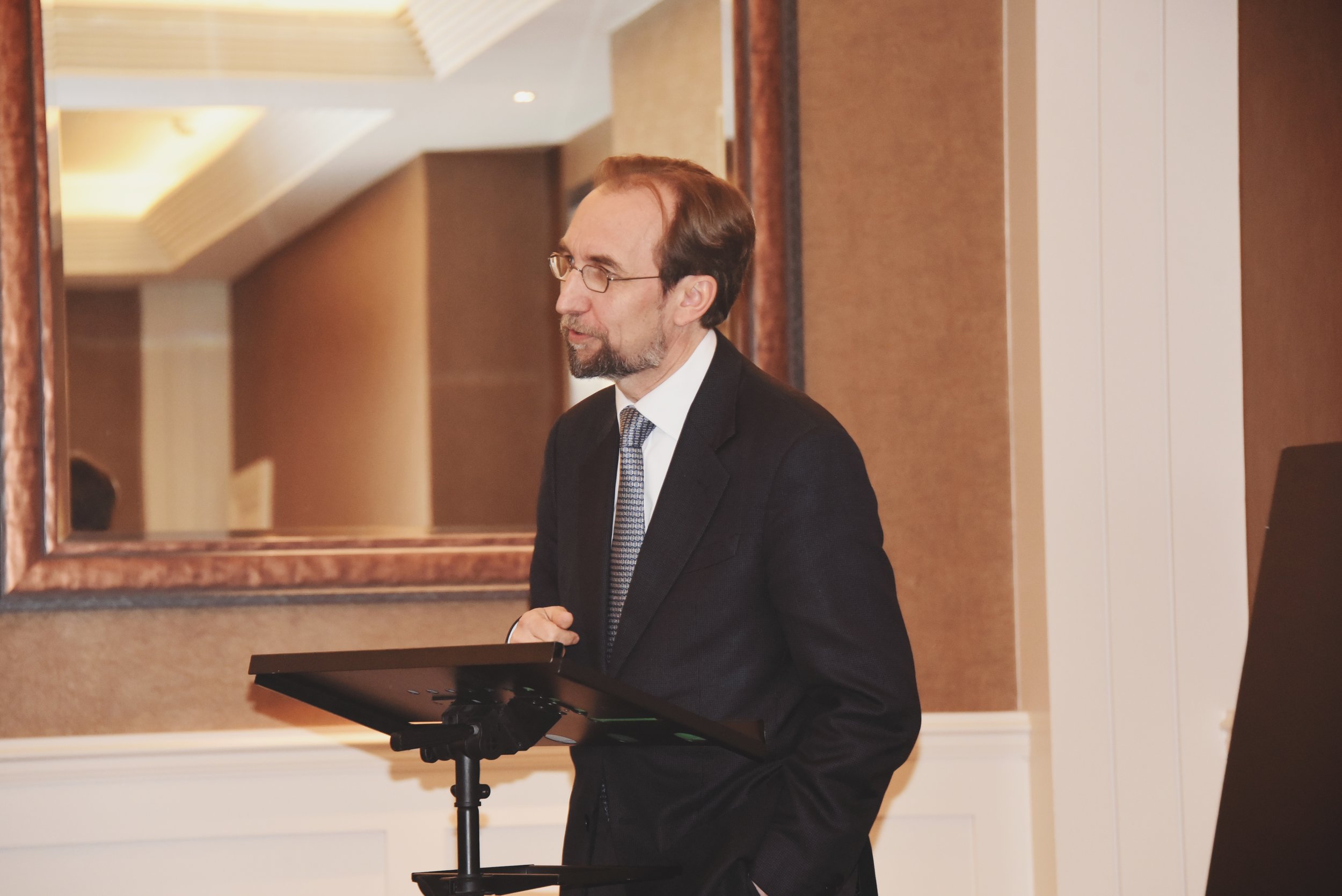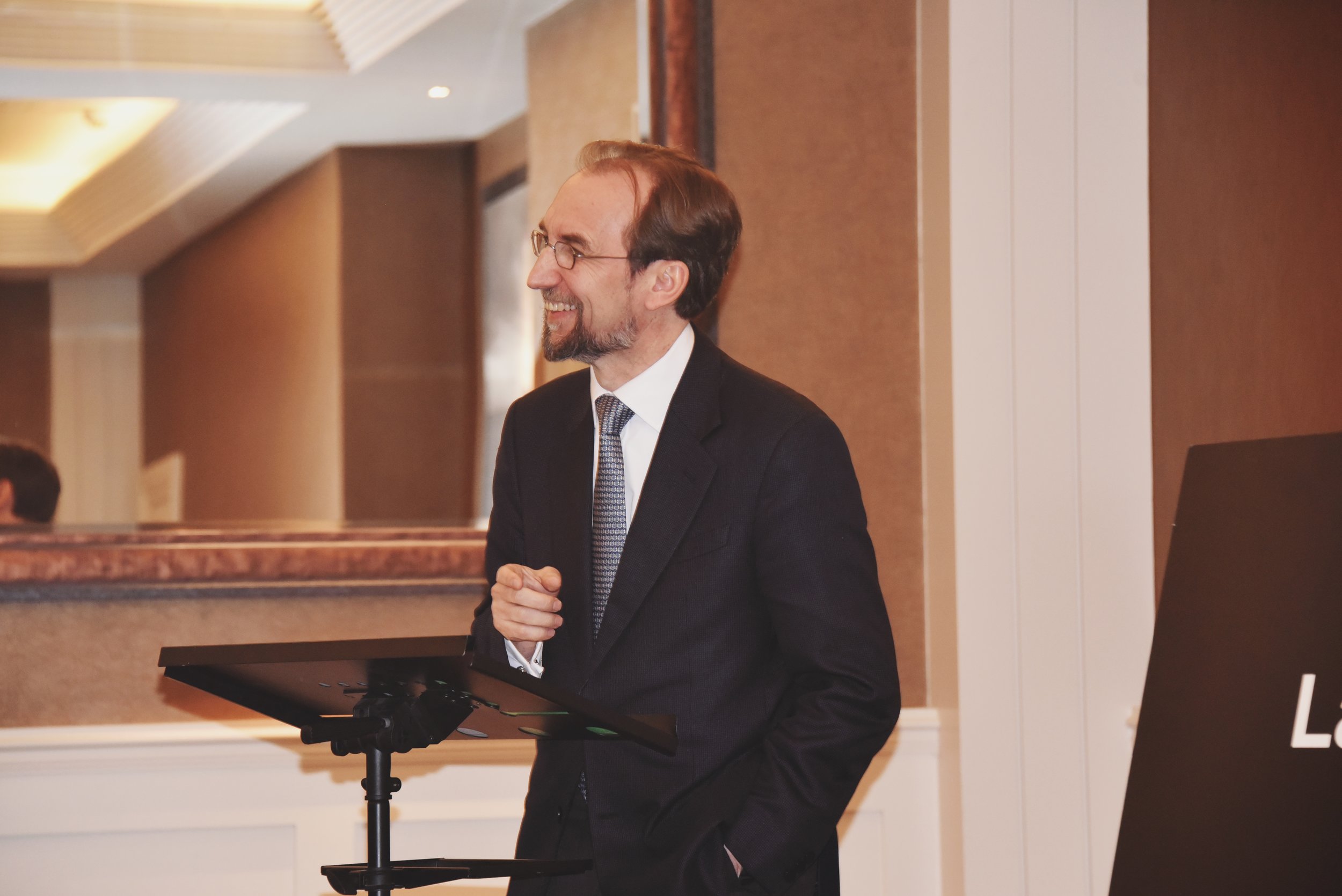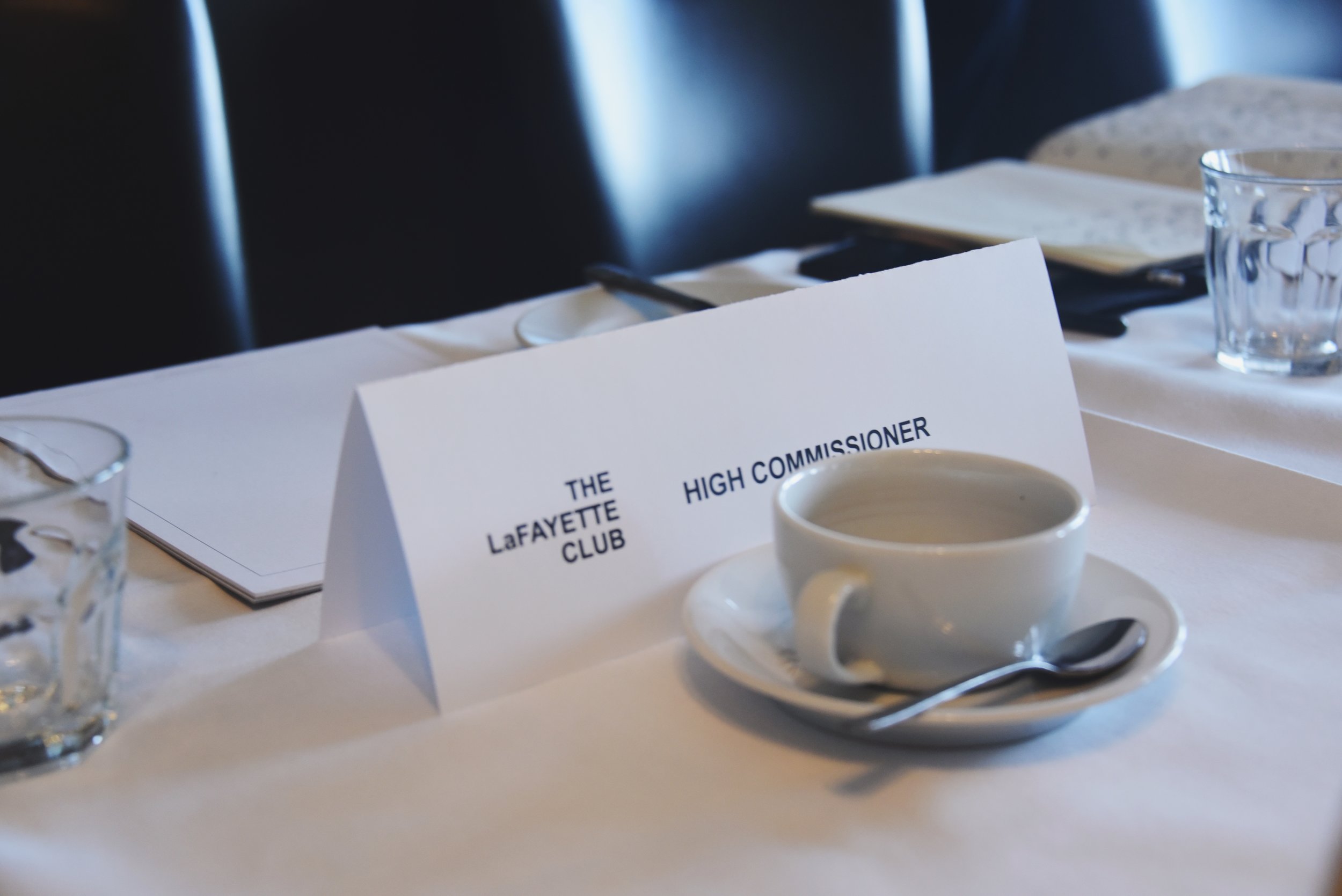 On Tuesday, 30 April, UN High Commissioner for Human Rights Zeid Ra'ad Al Hussein joined The Lafayette Club for its final event of the Spring 2018 semester.
Engaging with guests during a breakfast roundtable and a packed afternoon Q&A session, the High Commissioner offered first-hand insights into the current state of human rights in international relations and why they led him not to pursue a second term as High Commissioner for Human Rights. Demonstrating the personal impact and urgency of addressing human rights violations, he recounted chilling interviews with victims across the world. Chiding the international community for its seeming "contempt and ignorance for human rights" issues, he detailed the most important components of and problems facing human rights advocacy in the 21st century.
As well as describing his own experiences in the diplomatic world, the High Commissioner offered advice for students seeking diplomatic careers in the human rights field. He emphasized the importance of field and practical experience in law and non-governmental organizations to successful careers in human rights advocacy. He explained that his own fieldwork in the former Republic of Yugoslavia during the 1990s was a transformative experience, without which his career would have been dramatically different.
The Q&A session saw special guest and member of the Foreign Affairs Committee, Stephen Gethins MP, asking the High Commissioner how he can best advocate for human rights in Parliament. The High Commissioner returned a pointed response: more funding. His UN agency is in dire need of increased financial commitment to further its global efforts.
The High Commissioner also fielded questions regarding his agency's work monitoring violations against the Catalonian independence movement, sexism in the international conversation about human rights, and how to create a more effective International Criminal Court. The High Commissioner closed by imploring guests to become involved in human rights advocacy, confessing that he was "relying" on the next generation to help continue the work he and his predecessors have started.
The Lafayette Club would like to thank the High Commissioner for an unforgettable conversation, as well as our guests for helping create a strong, engaging forum. The Club would also like to thank Stephen Gethins MP, Professor Tony Lang, and the University of St Andrews School of International Relations for their contributions to this event.