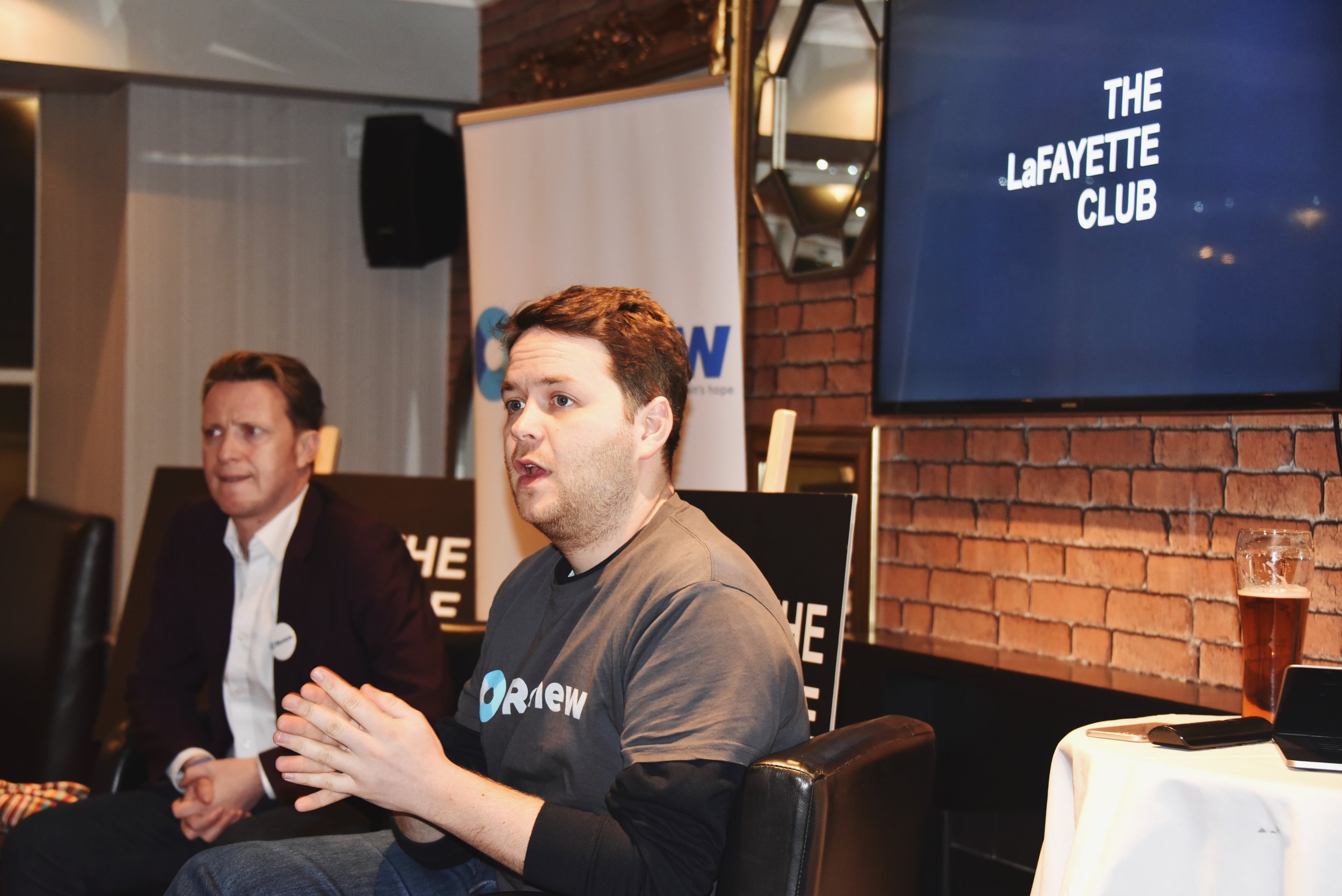 Last Thursday, two of the founders from Renew Britain, James Torrance and James Clarke, joined The Lafayette Club for our first ever town hall meeting. Renew is a new centrist political party founded in the wake of Brexit to combat the divisive, ideology-driven politics dominating the national conversation.
One of Renew's central philosophies is using evidence, rather than ideology, to drive their policies. They aim to run political outsiders from all walks of life in order to achieve a diversity of viewpoints and an agenda focused on productivity.

Guests braved the Beast from the East for an evening of free drinks and free discussion about Britain's political future in a post-Brexit world. Although the SNP's Stephen Gethins MP was scheduled to attend the town hall, he was unfortunately unable to join the discussion after having his travel waylaid by inclement weather.
Nevertheless, guests were treated to an inside perspective on the process of creating, organizing, and running a party in the current political environment.

After short introductions from both James and James about Renew's recent launch and progress, questions about Renew's place in Britain's political landscape prompted a candid discussion about the values encompassed by each of the current parties and why Britain needs a change.
While guests were interested in what Renew might have to offer the country, they were skeptical about the practicality of creating a new party with a hardline anti-Brexit stance focused on conducting a second referendum. One student guest brought this to the forefront of discussion by asking how the party would defy the people's will and stop the triggering of Article 50 if in power.
Both Renew founders strongly agreed that Brexit is no longer supported by a majority of British citizens and that this must be reflected by the government's actions. Despite both speakers' newly acquired political roles, they were honest throughout the Q&A about Renew's ideas, motivations, strengths, and weaknesses.